The Ultimate Post-Pregnancy Stretch Mark Treatment
A face grade®, powerhouse serum with advanced support for aging, pre-natal, and postpartum skin.
Shop Now
The Ultimate Post-Pregnancy Stretch Mark Treatment
---
Verified PUT THE GENERIC COCONUT OIL DOWN! It's not as effective as you think in avoiding those post-pregnancy stretch marks! 
As much as I believe we should celebrate stretch marks because that's real life & they're souvenirs on this incredible journey! I also believe that we should feel empowered to take the best care possible of our skin as to support our body in making more room for baby.
As our skin stretches quickly, it causes collagen & elastin to break and the stretch marks happen when the skin heals. Instead of using a coconut oil solo, which can simply sit on the surface of the skin without deeply hydrating, I've been using Kayo Daily Remodeling Serum consistently because it has Face Grade®️ Ingredients Copper Peptides to help heal & repair the skin along with a full Omega Complex and Hyaluronic Acid to hydrate.
This trifecta improves the appearance of stretch marks (along with fine lines and crepey skin), especially when you start applying early on. According to the American Academy of Dermatology, topical products can help if you "use the product on early stretch marks, massage the product into your stretch marks, and apply the product every day for weeks."
Shop Now

Visibly Improves Skin Tone + Texture

Lightweight, Yet Powerful Hydration

Protects Skin From Environmental Stressors That Contribute To Premature Aging

Helps Treat Pregnancy Stretch Marks + Other Forms Of Scarring

Helps Protect Collagen During Pregnancy + Treat Loose Skin After Pregnancy, Stretch Marks, Or Other Forms Of Scarring

Nourishes + Hydrates To Boost Skin Resilience
Testimonials
I have been using the Daily Remodeling Serum for about 5 months, and the results are nothing short of astounding! With this particular serum, I found that I received incredibly quick results! My skin is completely hydrated, the imperfections (dark spots, dry patches tone) have diminished significantly and I'm left with a glow. I am a customer for life! 
This serum almost instantly makes my skin less crepy. It is absorbed immediately and has lasting results!
This Serum is wonderful for my skin. I love it! It doesn't take much but I've noticed a big improvement in my overall skin tone. My friends have also noticed. Thank you for making such wonderful products!!
I am in love with all the Kayo products for their quality and integrity, however, daily remodeling serum has been improving my skin daily. I can truly see gradual results in supple smoothness of my skin along with removing over time a lot of discolorations. Thank you Kayo!
I love the smooth texture and how my skin feels after applying it. I love pairing this with the body creme and vitamin boost! All of these products have changed my skin. Thank you...It's only been a month or so and I can't wait to see more results over time. :)
This serum is nothing short of absolute perfection! It glides so smoothly and leaves my skin feeling luxurious and hydrated. I prefer this serum over any conventional moisturizer. The smell is fresh and addicting. I'm obsessed!!!

Alcohol Free

Paraben Free

Fragrance Free

No PEGs

No Color Added

Cruelty Free
A Face Grade® Body Serum With Advanced Support for Results You Can See And Feel
---
A face grade®, powerhouse serum with advanced support for aging, pre-natal, and postpartum skin. Encourages collagen production to reduce the appearance of fine lines, wrinkles, stretch marks, crepe skin, or other skin damage to improve overall texture and tone.
+ Copper Peptides | Helps stimulate collagen and elastin production to minimize the signs of skin aging
+ Hyaluronic Acid | Can hold up to 1,000 times its weight in water, drawing moisture into skin to smooth rough patches and plump fine lines
+ Omega Oil Blend | Macadamia, acai, kukui, avocado, and coconut oils lock in moisture while nourishing with vitamins B, C, D, and E
+ Antioxidant Blend | Goji, Acai, Noni, Pomegranate, Green Tea, and Mangosteen extracts help defend skin from damaging free radicals
+ Ideal For Layering Under Rich Moisturizers
Shop Now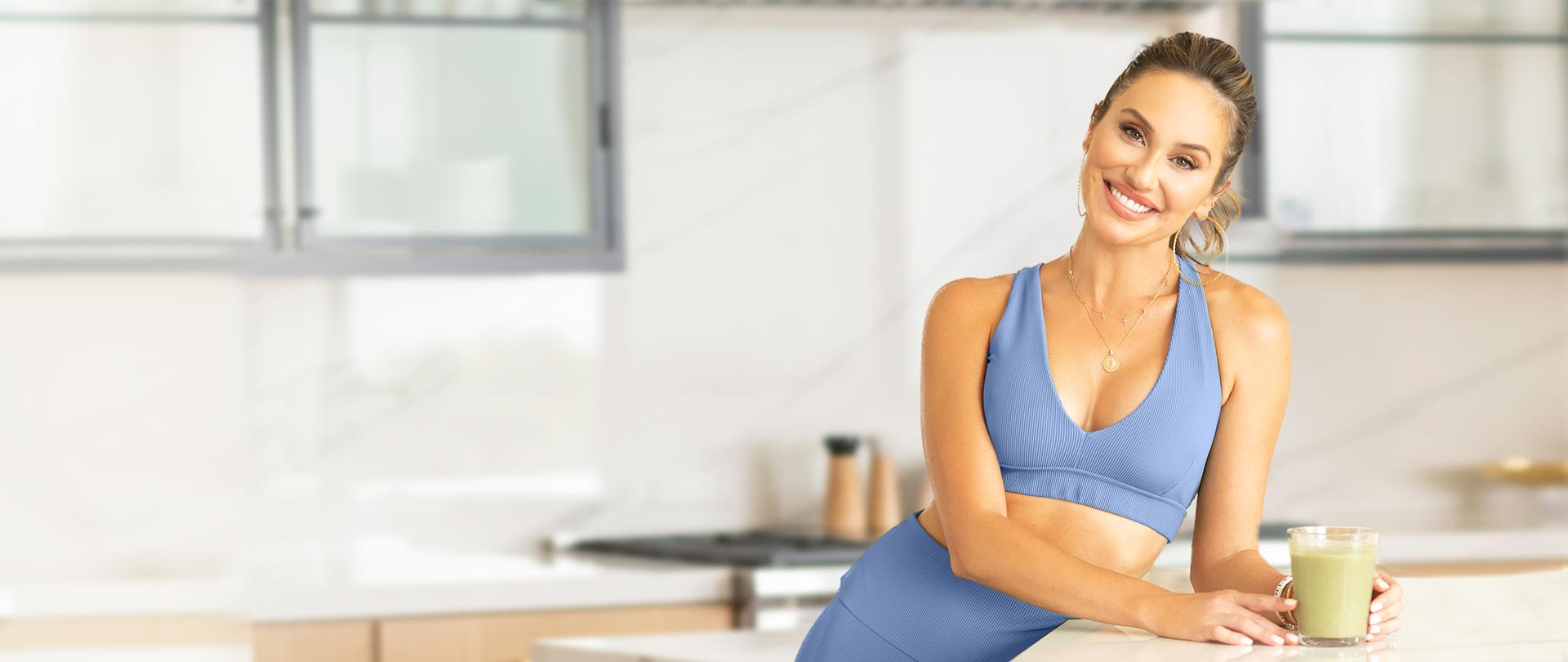 Fitness Expert + Kayo Founder, christine bullock
Face Grade Body Care®
Many of my clients worked hard at their fitness but shared concerns around their bodies changing with pregnancy and aging. They were seeing changes to places like their chests, arms, hands, knees, and legs. I founded Kayo to offer serious skincare for your body. Kayo is pure and effective enough for the face but formulated for the body with the same concentration of active ingredients found in premium facial creams and serums.