Meet Christine Bullock
Fitness Expert + Kayo Founder
A Trusted Voice in Wellness
---
Certified in yoga, Pilates, general fitness, massage therapy, prenatal and post-natal fitness, and nutritional counseling, Christine has coached and mentored thousands of women from ages 16-90, everyone from novices to professional athletes.
Christine has created multiple fitness and nutrition programs including Evolution 20, Super Shred, Body Reborn, and 10 Minute Solutions: Butt Lift that support beauty and healthy aging and continues to craft innovative workouts for the top-rated FitOn and Brooke Burke Body apps.
She is a recurring contributor for many magazines and websites including Oxygen, Yahoo Health, Style.com, InStyle, Women's Health, Men's Health, Glamour, Well + Good, Bustle, Life & Style, Fit Pregnancy and many more.
She has a passion for children, working closely with charities including Adopt Together, Vista Del Mar, Together We Rise and Pajama Program.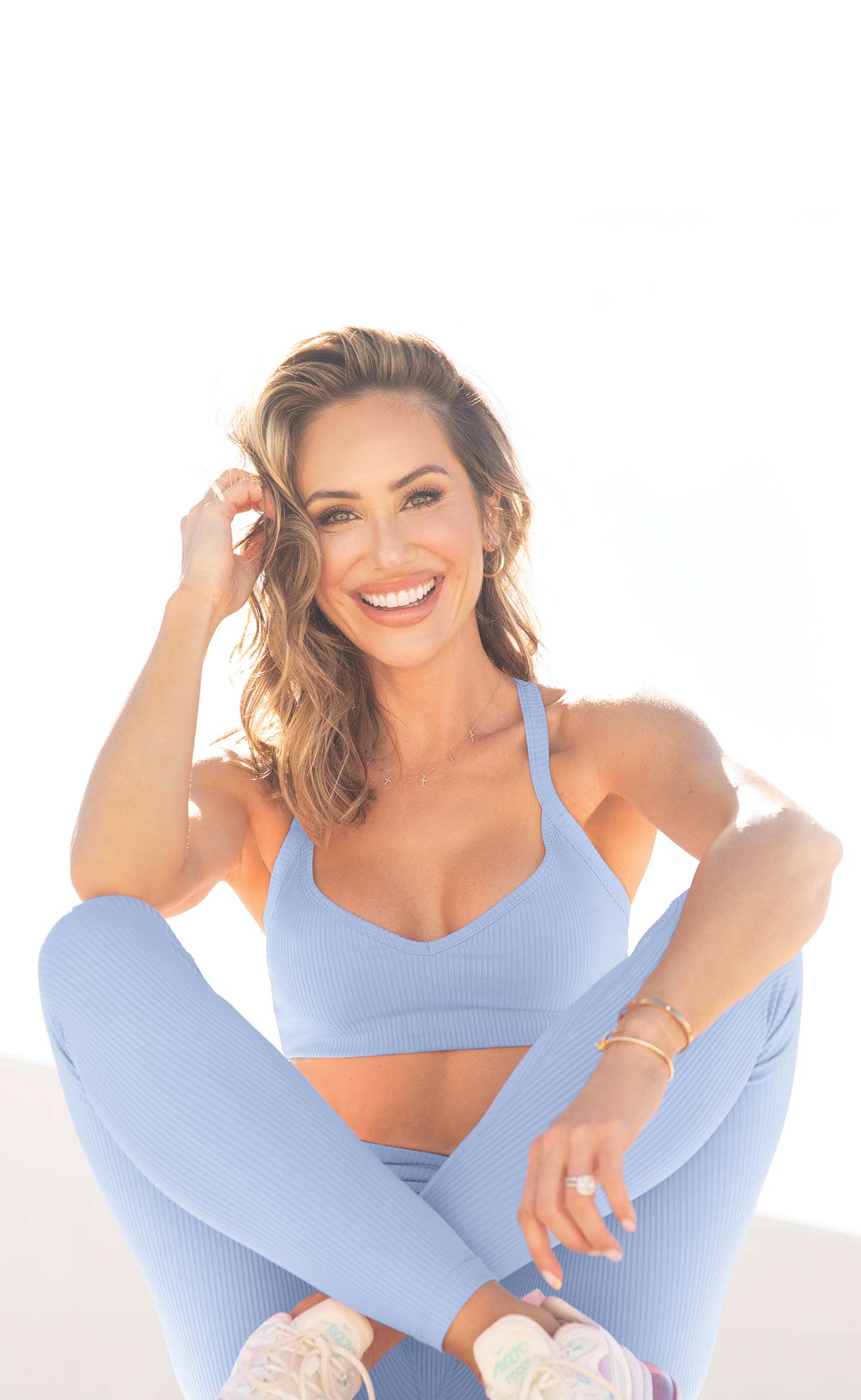 Fitness is my job. Wellness is my life.
Through my own evolution I've learned the innate connection between health and true happiness. The better we feel, the more our vitality positively impacts everything in our lives from our relationships to our work. 
My goal for over 20 years has been to find and share simple, accessible solutions for a vibrant life. Fitness is where it began, but it evolved to include wellness when I discovered that pushing my body too hard had detrimental affects. As I strove to find balance, my focus turned to sustainable healthy habits. 
Now I combine short effective workouts 3-5 days a week with a seasonal plant-based diet and supplements to support what my body may be lacking: a clean skincare routine, plenty of sleep, and lots of laughter and joy with my three daughters and husband. 
My mission is to positively impact the lives of as many people as possible.